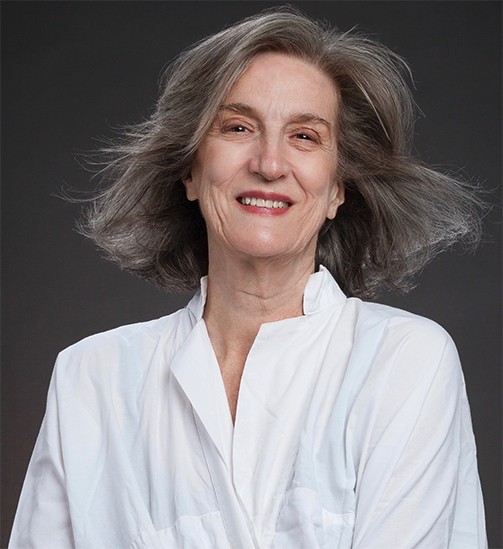 Ann Anderson Evans
Ann was raised with the domestic skills and good manners be someone's wife. She learned the waltz, the rumba, the fox trot, and the bunny hop, wore a girdle, and never left the house without her lipstick on.
By the time she got her M.A. in English from New York University in 1964, she had not found husband; quite the contrary, romantic disappointments left her rebellious and curious. Was there a better way to be a woman?
Without a husband, she needed a career, and her most marketable skills were her knowledge of several languages, useless in the New York of the mid-60s when the attitude was "Everybody speaks English."
Warmed and informed by a trip to Italy when she was a teenager, she returned to Europe to expand her linguistic abilities, and to test the rules and expectations she had always lived by. Were they arbitrary, or was there a right way to live, and a wrong way? She investigated different religions. She learned to cook, sing, and live differently.
With time running out, Ann fulfilled one of her deepest hopes, having two children in her mid-thirties. Her first husband was unhelpful in every way and they divorced. Her second husband descended into profound mental illness and they, too, divorced.
Ann lived as a single parent for the next twelve years, supporting her family as a legal secretary. When she was sixty, she started dating again, and this wild adventure is told in her first book, the triple award winning DARING TO DATE AGAIN. After getting an M.A. in Linguistics, she changed professions at sixty-three to become an adjunct professor of freshman writing at Montclair State University.
In more recent years, she has loved being a grandmother, sung in choirs, become a better cook and baker, and improved her tennis game She writes everyday observations and book reviews in her blog, and has begun to write her next book. She is married to a wonderful man, and divides her time between New Jersey, Austria, and California.